We are boutique berry growers – growing, harvesting & packing our berries on our Hirst Family orchard at Longlands in beautiful Hawke's Bay.
We and our amazing team are focussed on sustainable growing practices, plant
health & vitality & producing the most delicious berries for you, our customer.
Blueberries for health
Our delicious berries are simply superfood goodness.
Low in calories & full of fibre, anti-oxidants, anthocyanins & vitamins.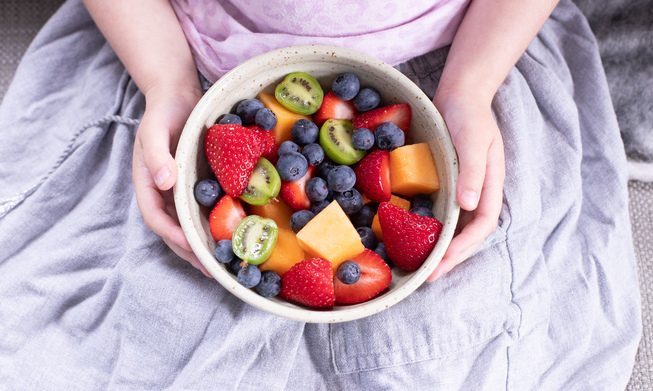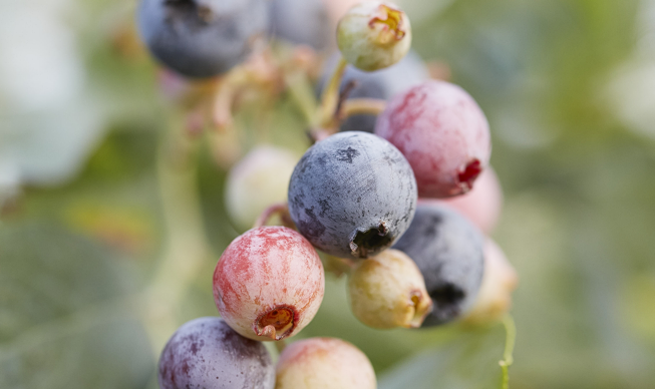 'The bloom' and blueberries
This pale coating that leaves berries a dusky shade of blue is called
bloom. It's a natural waxy coating produced by the berries that acts
as a barrier, protecting the skin from insects and bacteria. It also
helps to seal in the fruit's natural moisture. Think of it as a natural
shield that works to keep blueberries fresh longer.
Berry season
Bay Blue harvest season is from late November until late April.
Our frozen blueberries are available year-round.
Frozen strawberries & raspberries are in limited quanitites.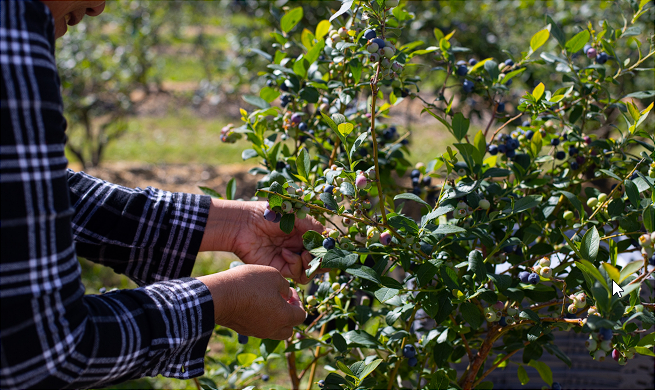 Berries
Bay Blue chooses & grows varieties specifically for their taste and eating qualities. Berries with a Bay Blue label will be the absolute best taste experience, flavour & quality that we can grow and pack each season.

Fresh & Frozen
Bluberries, Raspberries and Strawberries. (limited supplies of frozen
Raspberries and Strawberries)
Artisan products
Available at our Orchard Gate Market, Hawke's Bay Farmers' Markets & Black Barn Growers' Market all summer long.

Freshly made ice-cream
Made from Bay Blue berries…
Gelato & Sorbet (Sorbet is gluten, egg and dairy free)
Berry Tartes
Bay Blue artisan tartes are traditional berry tartes that bring back memories of simpler times. Crafted by our own expert baker, they are absolutely bursting with fruit and flavour.
Blueberry Conserve
Our small batch, hand-made conserve was inspired by famous Hawke's Bay chef Noel Crawford and our best berries. Intensely flavoured and delicious.
Blueberry Pates de fruit
The complex concentrated flavours of our small batch blueberry fruit paste create a cheese-match made in heaven. The perfect addition to your cheese or charcuterie platter.

Soda Syrup
Coming soon!


Bay Blue & the Hirst family are proud to have been recognised with a Supreme award for the East Coast region by the New Zealand Farm Environment Trust who champion best farming and growing practices that protect and enhance the environment for all.
Our fruit punnets are made from RPET, 100% recycled and recyclable plastic. Made in New Zealand. Recycled in New Zealand.
You can return Bay Blue labelled punnets for recycling to any of Bay Blue's market stands.
At the Farmers Markets and our Orchard Gate Market we also use our own cardboard punnets.
You are very welcome to bring your own containers to transfer fruit into.


Local New World supermarkets supporting local growers
Bellatino's Food Lovers Markets
Moore Wilson's Wellington
Farro Auckland
Selected premium supermarkets, fruiterers & specialist food stores

Bay Blue love that we are able to market directly to our customers.
BayBlue Orchard Gate Market
Fresh & frozen berries & artisan products available 7 days, all summer long
Hawkes Bay Farmers' Market
Fresh & frozen berries & artisan products, every Sunday over summer
Napier Urban Farmers' Market
Fresh & frozen berries & artisan products, every Saturday over summer
Black Barn Growers Market
Fresh & frozen berries & scoop gelato & sorbet, every Saturday over summer

Bay Blue
1116 Railway Rd South
RD5, Hastings 4175
Phone 027 204 0400